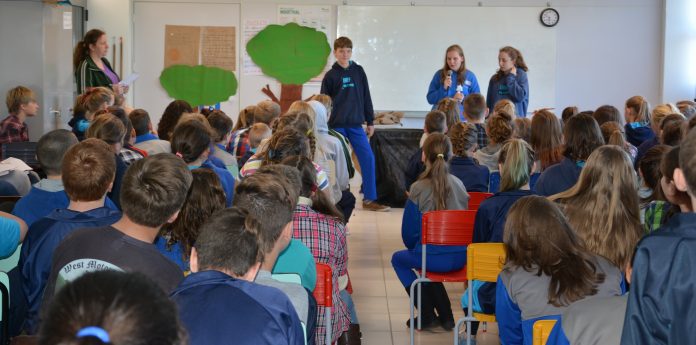 A arte fez parte da rotina de estudantes e professores da Escola Municipal de Ensino Fundamental (EMEF) Vila Schmidt, do Centro de Westfália, nos primeiros meses letivos de 2017. Após estudos realizados em sala de aula e em casa, o projeto "Vivenciando a Arte" foi concluído no dia 23 de junho (sexta-feira) com diversas apresentações no The Art's: pinturas, esculturas, danças, cantos, desfiles de sacolas e fantasias literárias, paródia, teatros e declamações.
Tendo por local o auditório do educandário, as apresentações foram avaliadas pelos professores e bastante aplaudidas pelos presentes. A literatura marcou presença através das apresentações das turmas da Educação Infantil e anos iniciais, uma vez que estas foram embasadas em livros estudados em sala de aula. Os alunos dos anos finais, por sua vez, foram orientados por professores, seguindo um cronograma, após escolherem as modalidades preferidas.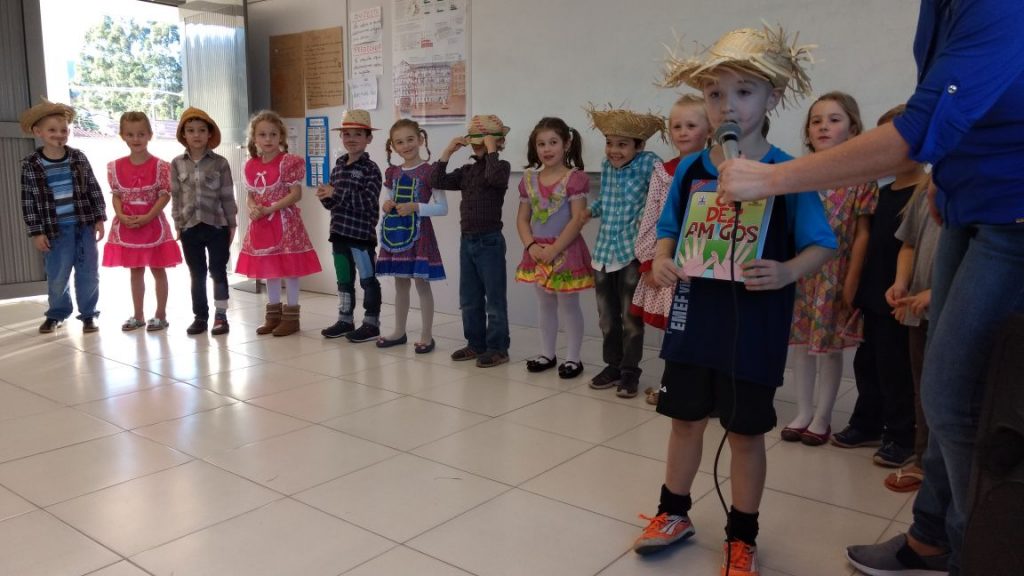 O sucesso do The Art's já garante, para o próximo ano, uma nova temporada. Conforme a diretora da EMEF Vila Schmidt, Elaine Cristina Schröer Kohl, a diversidade de trabalhos apresentados foi gratificante. "Os alunos foram desafiados a realmente vivenciarem a arte. Todos estão de parabéns pelos trabalhos apresentados", enaltece Elaine.
- publicidade -